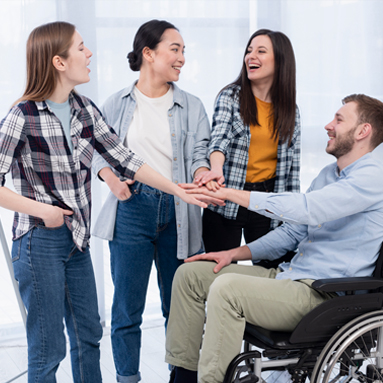 Disability Inclusion Audit
An inclusive workplace is the cornerstone of a futuristic workforce. Valuing every individual for the skills and talents they possess help in achieving the larger business goals of an organization.
Avtar's Disability Audit assesses an organization's policies, practices, initiatives, and overall culture in terms of inclusion of People with Disabilities (PwD). This helps the organization maintain and nurture a workplace culture that values, welcomes, and leverages the diversity of abilities. The methodology includes a physical audit of infrastructural facilities, a digital audit of technological access, and a policy audit for the inclusion of PwDs.